Insights Counseling Group is a non-profit counseling collective focused on improving the lives and mental health of those in need.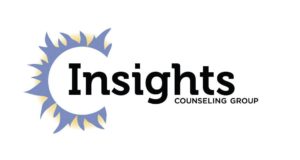 Insights Counseling Services (formerly New Mourning Counseling Services) was founded in 2004. Initially, the agency concept was to treat the terminally ill and their families as they faced hardship. As the non-terminally ill began to seek out therapy for grief, it was apparent that grief occurs in all life transitions far beyond just death and dying. In fact, grief occurs even through "happy" transitions such as childbirth, marriage, adoptions, and retirement.  It was through this discovery that Insights Counseling Service began to integrate grief awareness and therapy with every client. We recognize that transitions require an identity shift. As we integrate relationships and begin to sacrifice our time, we are required to let go of some of our ideals, and integrate with our present circumstances.  We help people become "congruent" with their priorities and belief systems while integrating present circumstances.
The mission of Insights Counseling Services is to promote healing, growth, and congruity through psychotherapy, education, strategies, and creative outlets. We serve Individuals, couples, families, teens, and children.  We seek to recruit and train students and interns to be mental health advocates and effective yet compassionate therapists in Placer County and beyond.